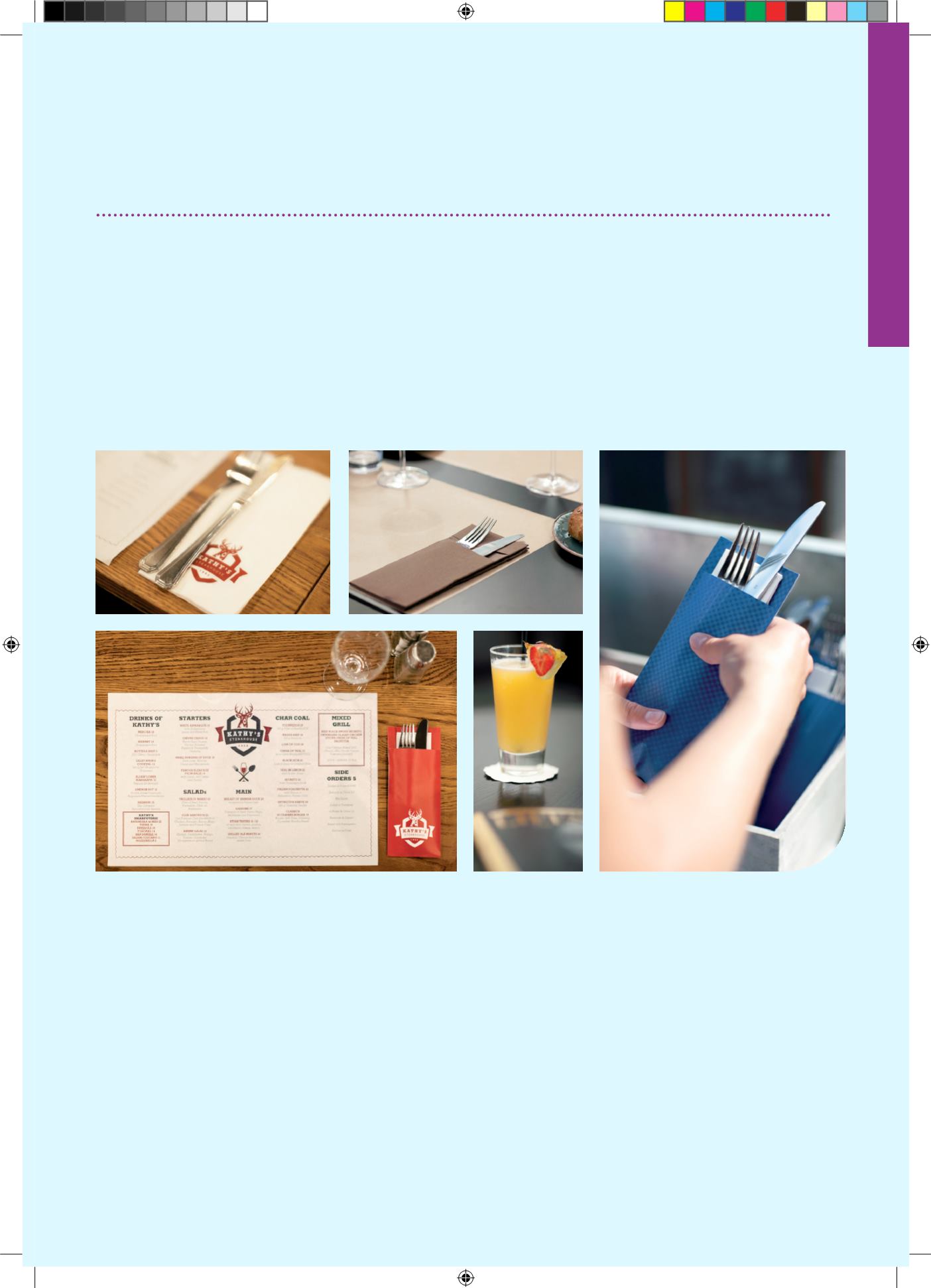 73
Tabletop
Helping to save time for your team
There's a lot to keep on top of front of house. Here's a
selection of most popular products for saving your team's
time without compromising on style.
All available in custom print.
1. Pre-folded 1/8 Napkin
This napkin looks perfect straight
from the pack and is an easy way to
save time. Available in a number of
different qualities, sizes and colors,
you can also add custom print for
greater impact.
2. Cutlery Bag Napkin
Perfect for high-traffic environments
like hotels and restaurants. Quick and
easy to use, the cutlery slips into the
pre-folded napkin pocket in less than
half the time it takes to wrap it.
3. Placemat
Using our hygienic placemats is an
easy and convenient way to improve
your table setting. Supplied in trays for
easy storage, our placemats can also
be custom printed.
4. Coaster
Help saves cleaning time by protecting
bars and tables from spills and drips,
and are also perfect to place under
coffee cups. They can be custom
printed to get your message out there.
5. Cutlery Bag with Napkin
Inserting cutlery in advance, this is a
cost effective option for high-traffic
restaurants, hotel and cafés. It's
ideal for outdoor dining, keeping the
napkins where you leave them. A
custom print service is also available.
1 2 5
3
4
Tork_Product_Catalogue_2016_east ENG_bizt.indd 73
18/01/16 14:39