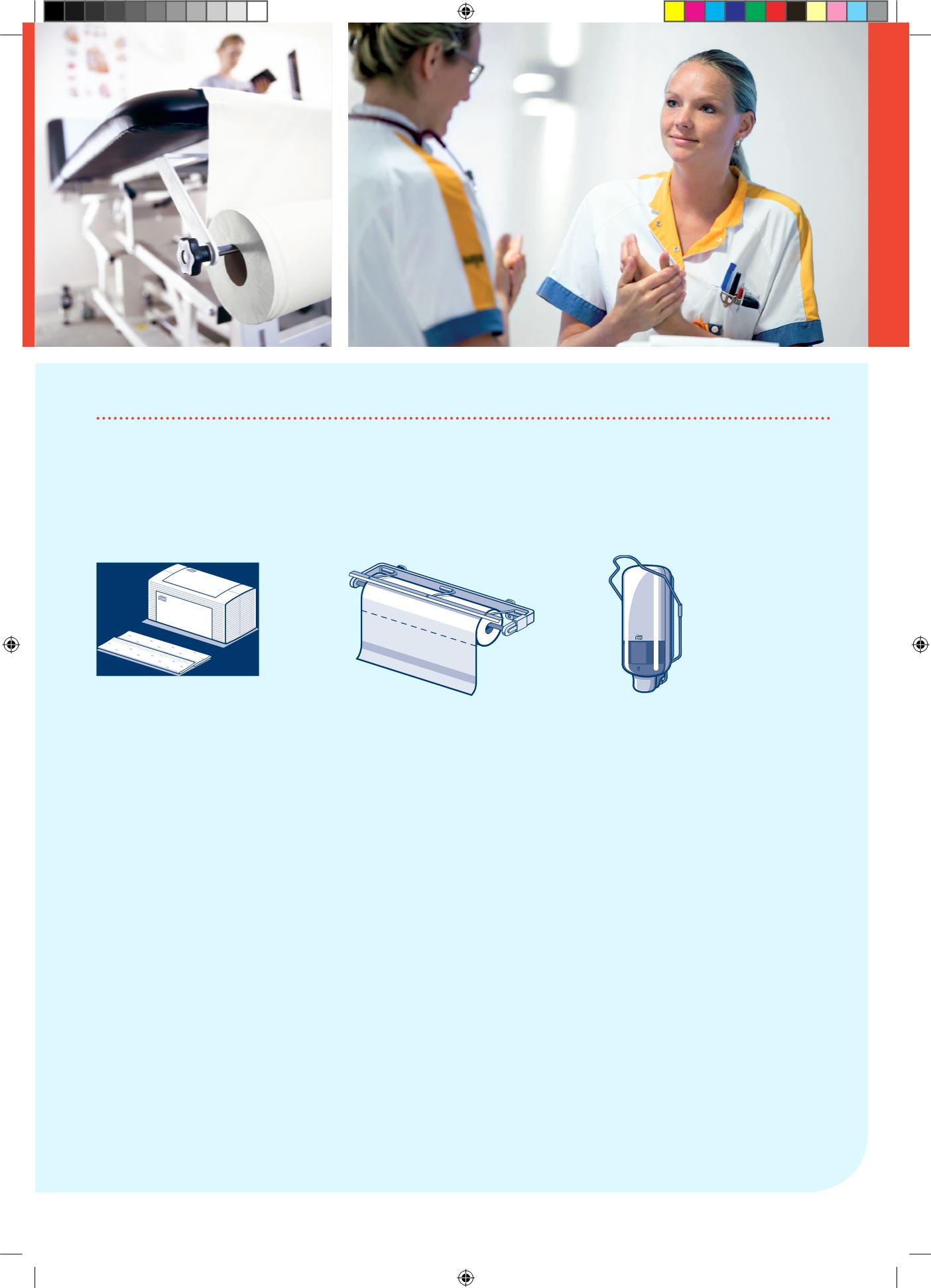 43
Our specialist products bring comfort, convenience, and hygiene
to examinations, patient care, and other procedures.
Wash cloths
Designed to work with water and mild
detergents for gentle but effective
patient care.
Couch rolls
Make a fresh start for each patient
examination.
Alcohol hand sanitizers
Make sure colleagues have sanitizer
where and when they need it.
With arm lever for hygiene critical
environments.
What we offer
Tork_Product_Catalogue_2016_east ENG_bizt.indd 43
18/01/16 14:38