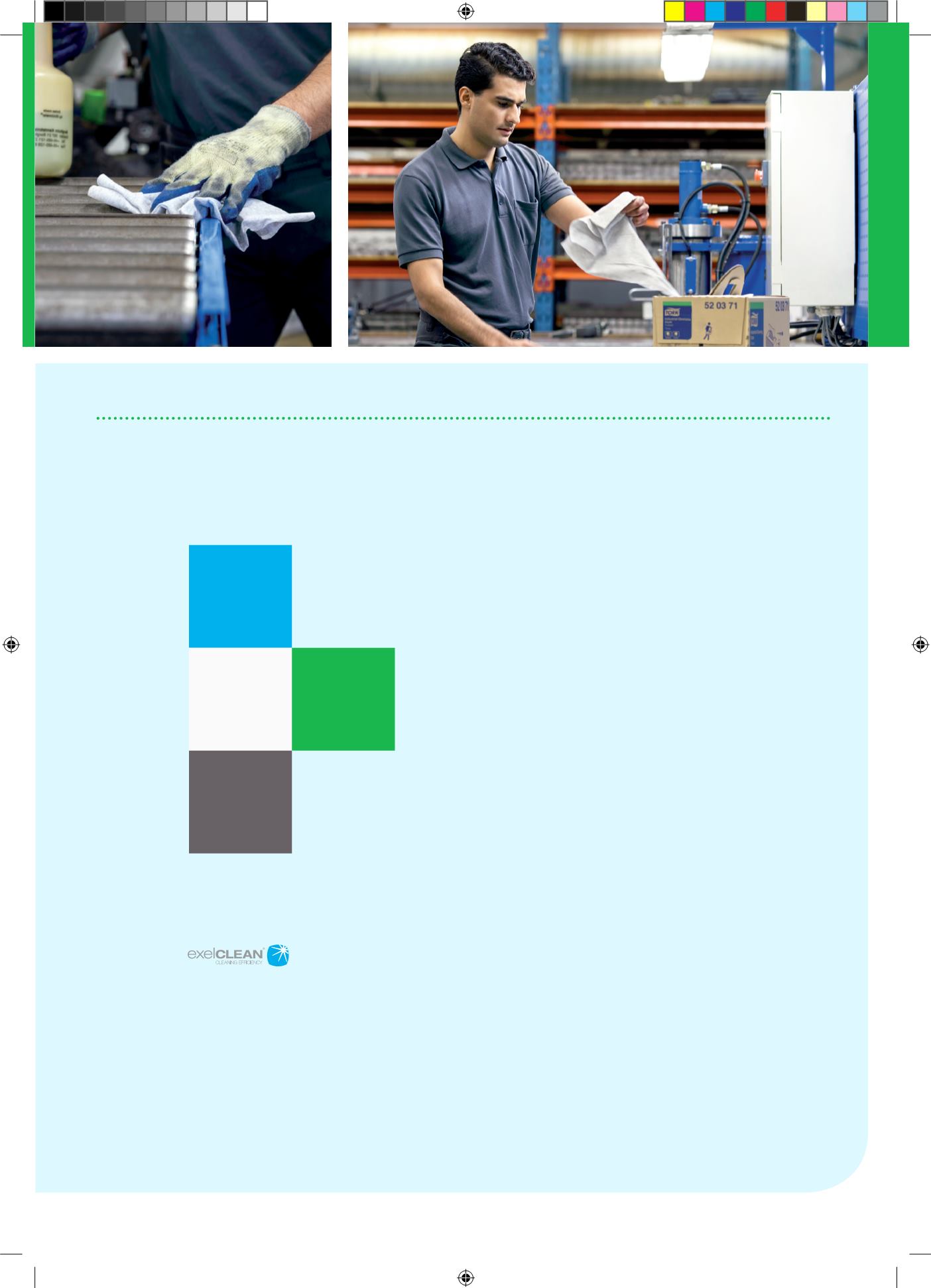 49
What we offer
We've got a comprehensive range of specialist wipes and
cloths, each designed to perform for a specific task. Add one
of our dispensers to create an efficient system that controls
consumption and cost.
Cleaning
Cleaning is removing dirt and stains
from surfaces, machines or tools with
cloths that are dry or used together
with water, solvents or detergents.
Wiping
Wiping is mopping up spills, soaking up liquids
and picking up dirt and dust with paper.
Polishing
Polishing is creating a protected and shiny surface
with the help of a cloth that applies polish onto the
surface and is then rubbed to obtain a good finish.
Wiping
Tasks
Polishing
Cleaning
exelCLEAN™ technology for quicker professional cleaning result
Tests prove we set the standard of excellence for today's safer, healthier,
and more efficient workplaces.
With exelCLEAN™ and our patented foam-spun technology you can:
- Save time – go from cleaning & preparation to production faster
- Use less solvent – save money, reduce solvent exposure
- Spend less effort – make work easier, finish cleaning tasks sooner
- Trust fresh-from-the-box quality – feel safe, feel confident, get right to
the task
Tork_Product_Catalogue_2016_east ENG_bizt.indd 49
18/01/16 14:38