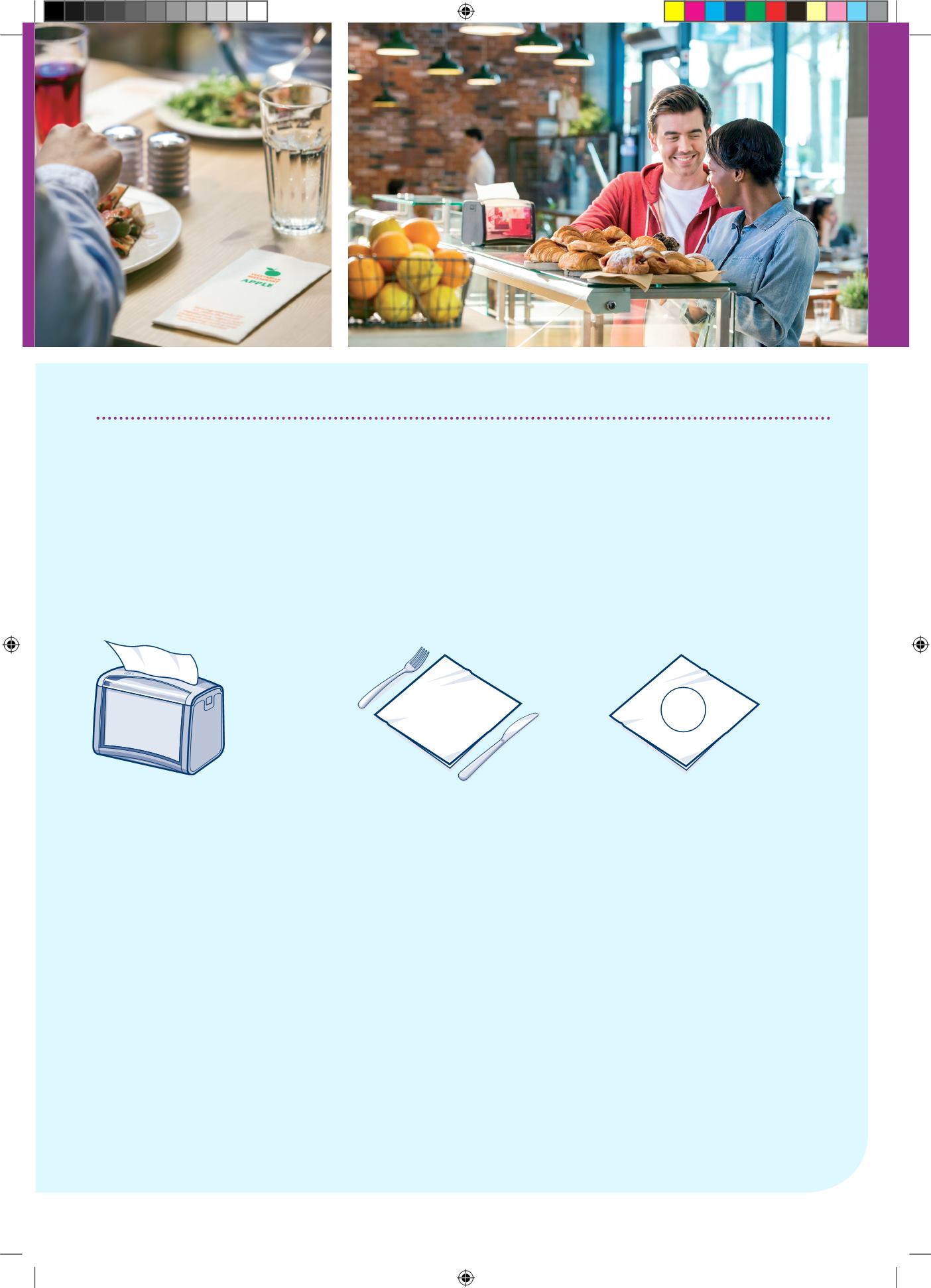 67
What we offer
You'll find our napkins, tableware, and dispensers fit right in,
whatever your theme or style. All our products are easy to
coordinate with each other, too. And when everything has to
earn its keep, our clever custom options help get your message
across to your guests. So when you choose Tork, you can
be sure you're investing in a better experience, whatever
the occasion.
Tork Xpressnap
®
napkin
dispensing system
- Reduces napkin usage by at least
25% guaranteed*
- Wide range of dispensers
- Smart dispensing reduces waste
and improves hygiene
- Refills come in a range of qualities
(Universal to Premium) and sizes
- Refills are easy to store
* Compared to traditional napkin dispensers
Tork napkins and tableware
- Tork LinStyle
®
for premium textile
feel and softness
- Tork Textured for thick absorbent
tissue quality
- All napkins come in a
comprehensive range of sizes
and formats
- An inspiring range of colors and
décors – napkins and tableware
- Simple to coordinate assortment of
decorated tableware
Custom Print
- Options to print on napkins
and tableware
- A highly effective, yet inexpensive
way to promote the message of
your choice
- 75% of napkin uses notice
custom print
*Market research conducted by Intermetra Business &
Market research group (2012)
your
logo
here
Tork_Product_Catalogue_2016_east ENG_bizt.indd 67
18/01/16 14:39