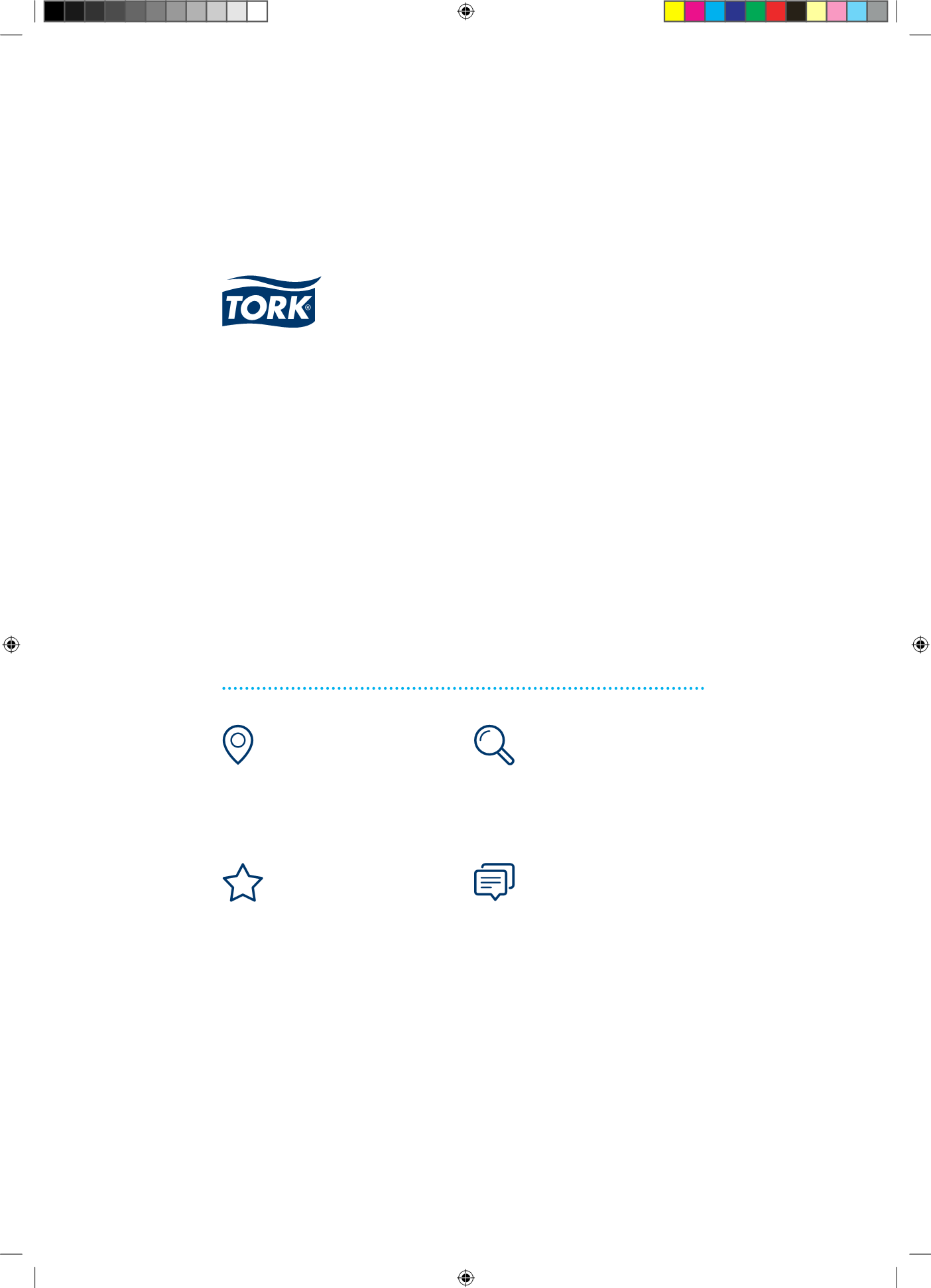 3
Welcome to Tork
Tork is the leading global brand in workplace hygiene.
From paper towels in hospital washrooms to napkin
dispensers in restaurant dining rooms, Tork delivers a
great experience for the user and a simple experience
for the buyer. And as part of SCA, we're dedicated to
serving your needs in a sustainable way – saving you
time, money, and effort, so you can focus on what
matters most to your business.
More help when you need it
We're always on hand to help you
find the right products – and to arrange
a trial to see how well they work in
your business.
Thought-through ranges
Our dispensers and refills are designed to
work together for maximum performance
based on the task at hand.
Recommendations that
work in the real world
We work with customers like you to put
together combinations of products that
are tried and tested for specific areas of
your business.
Knowing your workplace
We look at hygiene from your point of view
– so we understand the specific demands
of different sectors and organizations.
Four simple reasons to choose Tork
Tork_Product_Catalogue_2016_east ENG_bizt.indd 3
18/01/16 14:38