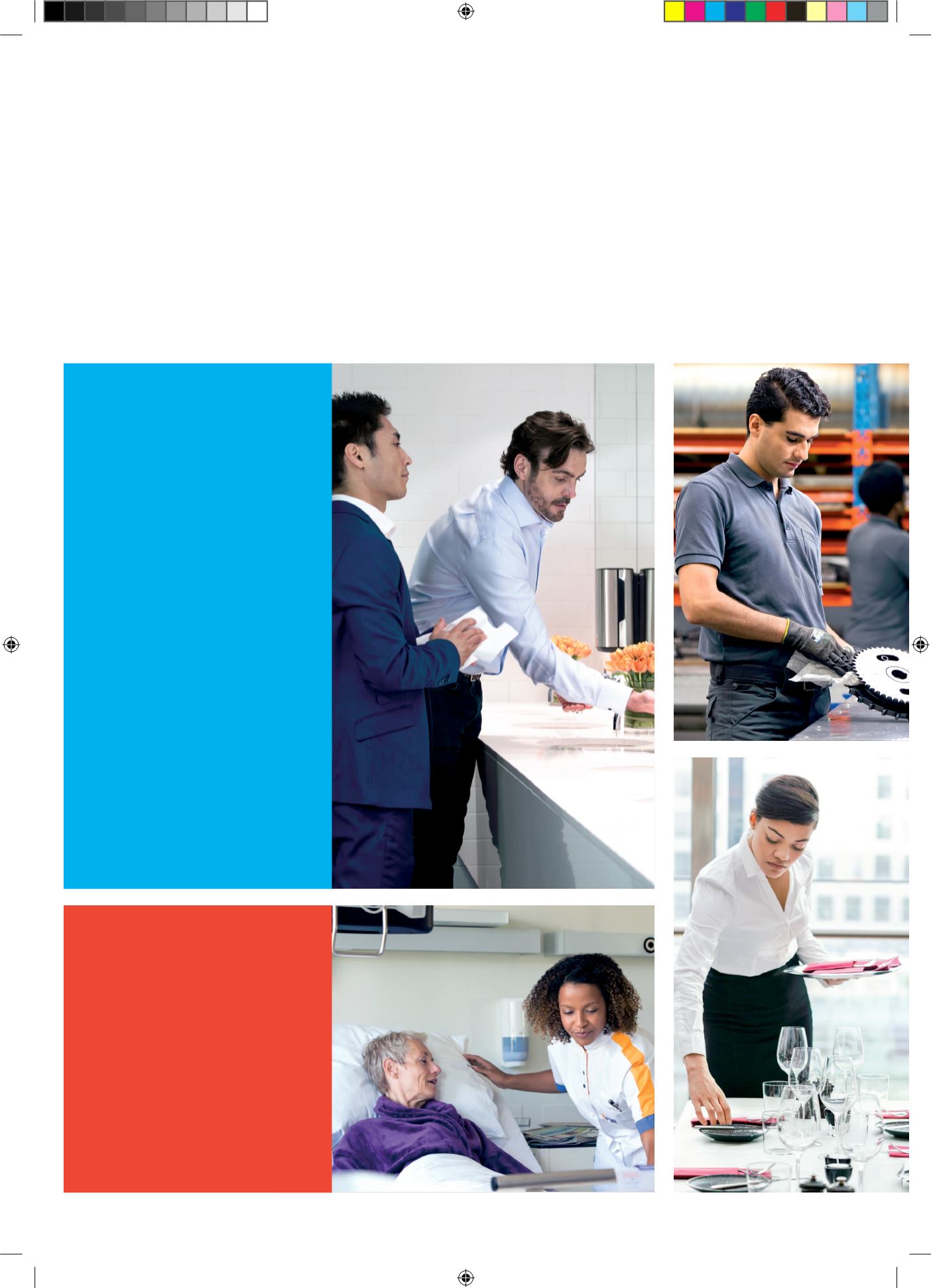 4
Welcome to Tork
We offer products, services, and support for every
workplace. What drives us is what drives you – taking
care of your colleagues, your customers, and your
bottom line. We're here so you can be ready for
anything the day brings.
Healthcare
We can help you with
hygiene and infection
prevention where it really
matters – in a hospital,
nursing home, or other
medical care facilities.
Washroom
Every business has different
washroom requirements.
We can help you find a
hygienic, cost-effective
combination of products
for your specific needs.
Tork_Product_Catalogue_2016_east ENG_bizt.indd 4
18/01/16 14:38