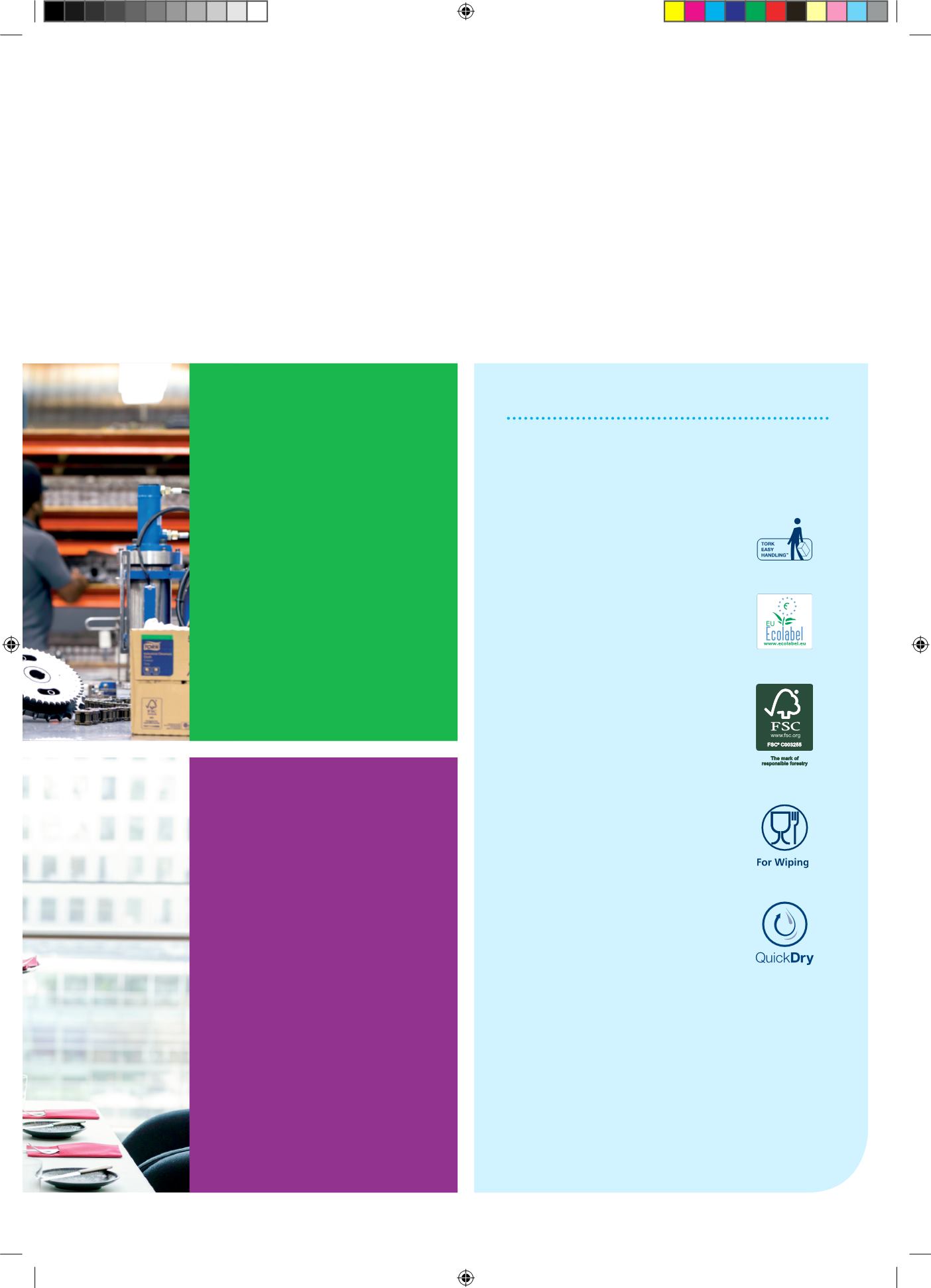 5
Wiping and cleaning
Our wipes and cloths are
designed to "do the work",
making wiping, cleaning,
and polishing more efficient.
Tabletop
Whether you run a full-
service or self-service
restaurant, we make
it easy to create the right
experience for your guests.
Welcome to Tork
Benefits at a glance
Getting set for success starts with making quicker,
more confident choices. Look out for products with
these benefits.
Tork Easy Handling
™
Tork Easy Handling™ for easier carrying,
opening, and disposing of packaging
EU Ecolabel
Certified with EU Ecolabel, which stands
for high environmental performance
FSC
®
approved
FSC
®
approved – guarantees that fibers
come from responsible sources
Food Safety Label
Products carrying this symbol are
approved for short-term food contact
QuickDry™
QuickDry™ – our strongest, most
absorbent paper, for more efficient drying
with less waste
FIlename:3429_TORK_QUICK_DRY
_V2.ai
Date:29/11/12
REVISED ARTWORK
Tork_Product_Catalogue_2016_east ENG_bizt.indd 5
18/01/16 14:38