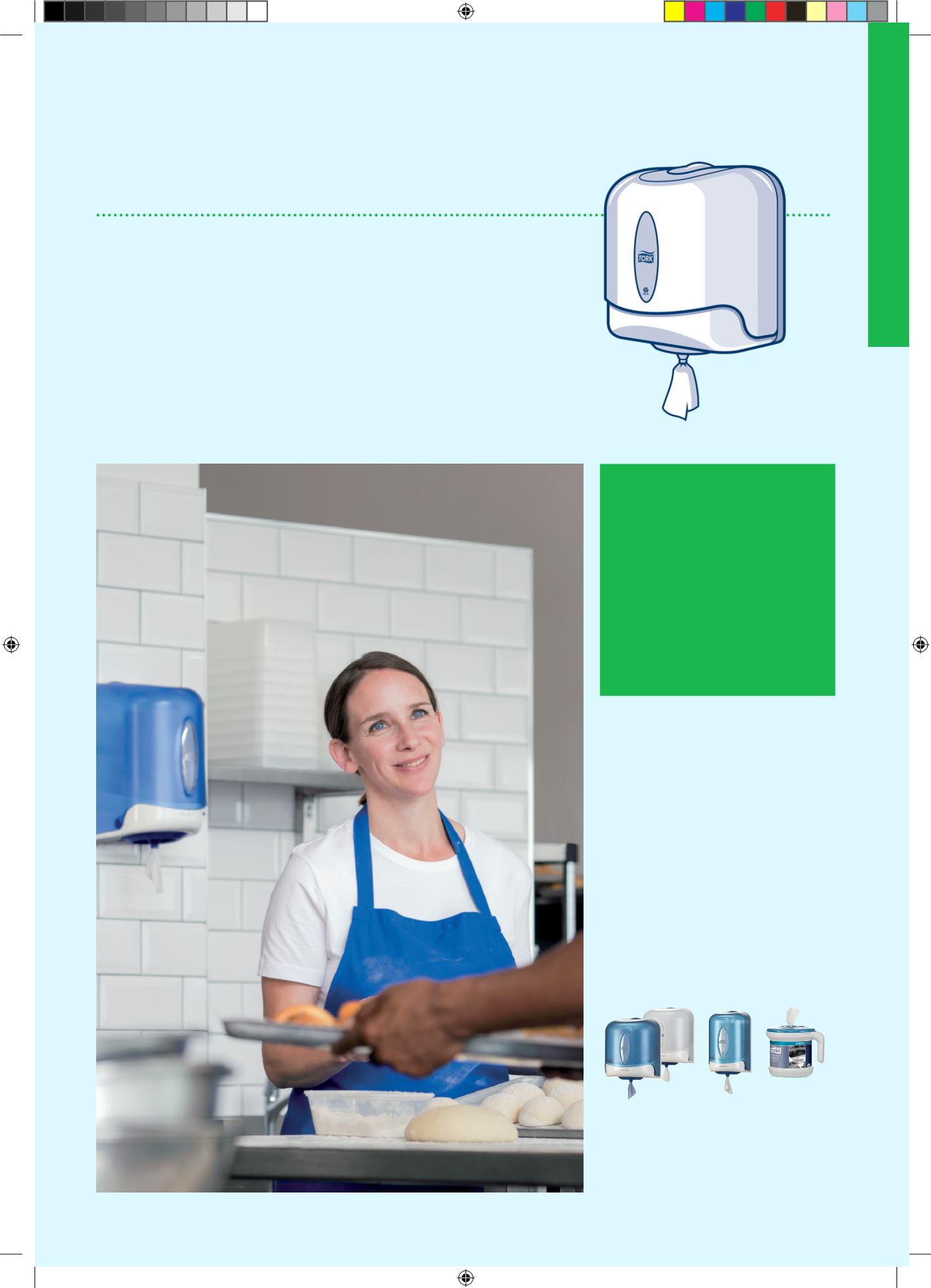 53
Wiping and cleaning
In busy food preparation areas, it's essential to keep up
to speed with orders as well as keep on top of hygiene.
Our range of Tork Reflex
™
dispensers and refills are
designed to fit into your team's workflow, with clever
features to cut down consumption and minimize the risk
of cross-contamination.
- Avoid cross contamination
by touching only the sheet used
- Easy to use with one-hand
dispensing
- Longer-lasting rolls for
fewer refill changes
- All Tork Reflex rolls
approved for food contact
- Robust portable and fixed
dispensers, for the most demanding
environments
- Transparent cover to see when
it's time to change rolls
* SCA research conducted over a 4 week period. Tork
Reflex
™
Wiping Paper Plus against freeflow Tork
Wiping Paper Plus. Reduction calculated in square
meters used.
Tork Reflex
™
Reduces
wiping paper
usage by up to
37%
*
Tork_Product_Catalogue_2016_east ENG_bizt.indd 53
18/01/16 14:38