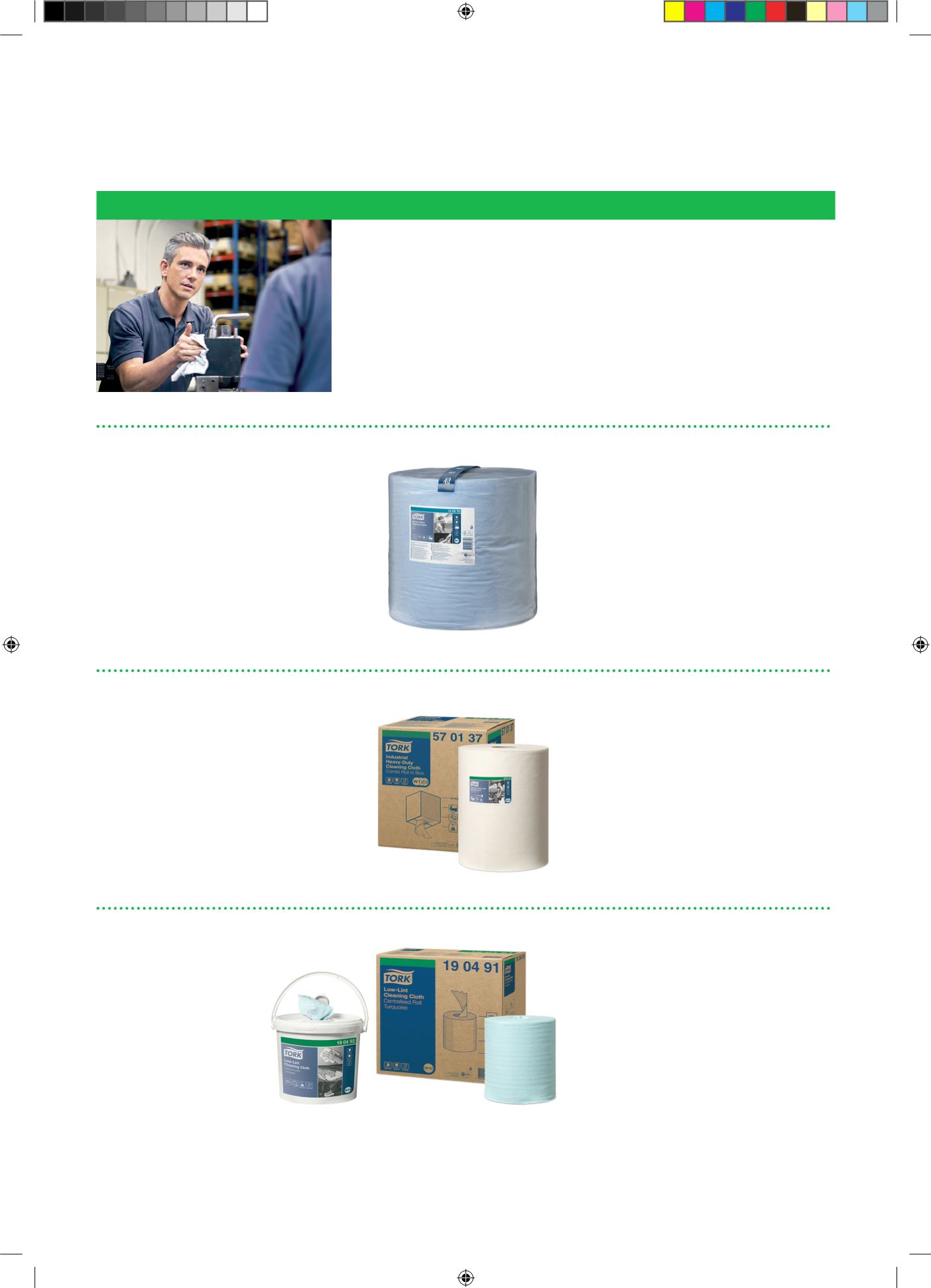 50
Wiping and cleaning
Product recommendations
Attention to detail for better performance
Our industrial products are used to tackle a range of tasks,
from preparing parts, cleaning before painting, improving
maintenance work or quality control processes and mopping
up leaked oil or other spills. We can offer something to meet
all these needs, as well as offering industrial level hand and
surface cleaning wet wipes.
Tork Low-Lint Cleaning Cloth
A low linting, flexible and drapable cloth that
works well with solvents, detergents and
disinfectants.
- Multipurpose – handles most cleaning
tasks
Preparing parts before production
Maintenance of machines
Cleaning before painting
Tork Industrial Heavy-Duty Wiping Paper
Our strongest paper has superior absorption
and protects hands from heat and dirt.
- Extra strong/absorbent thanks to QuickDry
- Removes oil effectively
Tork Industrial Heavy-Duty Cleaning Cloth
Our thickest and strongest cloth has a high
absorption capacity and cleans more
efficiently thanks to the exelCLEAN
™
effect.
- Protects hands from heat/metals
- Works well with most solvents
Industry
All papers and cloths are available in different systems,
floor and wall dispensers to meet your specific needs.
Tork_Product_Catalogue_2016_east ENG_bizt.indd 50
18/01/16 14:38